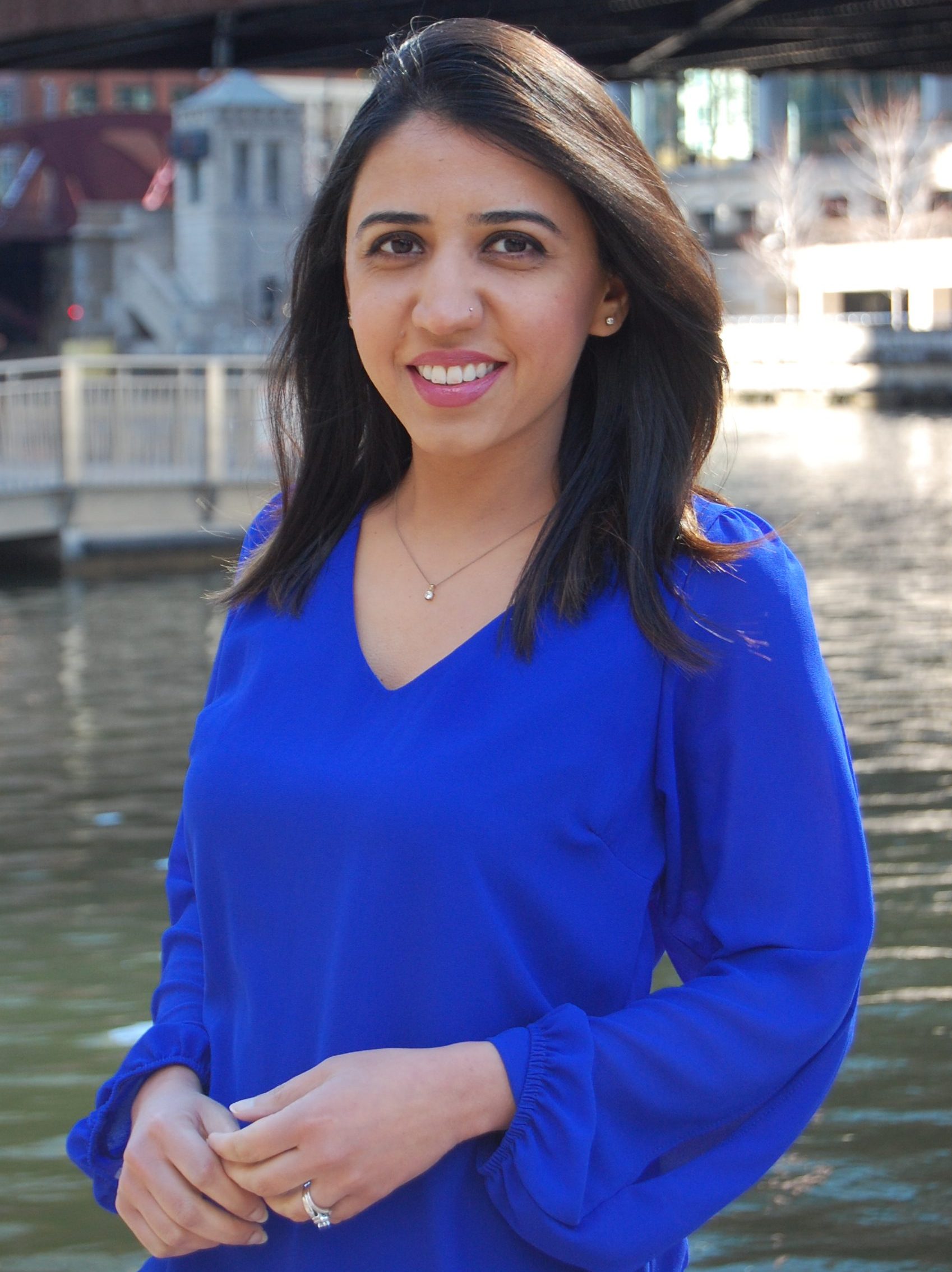 Founder & Psychotherapist
Hi, I'm Maria!
I am a Licensed Clinical Social Worker (LCSW) and psychotherapist in Chicago. I have been in the mental health field for nearly a decade helping, supporting, and growing with individuals on their path to emotional wellness. I believe healing occurs in the context of a trusting relationship that allows you to understand, accept, and love yourself. I offer you this relationship, trust, openness, and a space where you can explore your strengths and limitations and work towards living a meaningful, intentioned life.
My journey to becoming a therapist has been somewhat unconventional. I finished my undergraduate studies in Economics and worked in the corporate world for a few years before taking the risk of going back to school and becoming a psychotherapist. Through my own personal work, clinical training and experience, I have found my true calling of helping others gain emotional intelligence, cope with life's stressors, have a better work/life balance, take risks, embrace change, be successful professionals, be authentic in relationships, and most importantly to be able to live and love bravely.
I believe that every client's uniqueness calls for a treatment approach that best fits their needs. My clinical work is informed by the eastern tradition of mindfulness as well as my training and experience in psychoanalytic, cognitive, and behavioral modalities. Having lived in different countries, I have acquired a multicultural lens that allows me to understand the unique challenges of identity, immigration, and acculturation experienced by different ethnic and cultural groups.
I find great strength and humility in listening to every person's unique life story and I look forward to connecting and walking with you on your journey towards wellness and health.
– Maria Mirza, LCSW
Call Maria for your free 15 minute phone consultation (312) 714-0341
Education
Masters of Clinical Social Work (AM) – University of Chicago
Bachelor of Arts in Economics (BA) – Hanover College
Training
Dialectical Behavior Therapy (DBT)
Acceptance Commitment Therapy (ACT)
Gottman Method Couple's Therapy- Level I trained
Certificate course in Emotionally Focused Therapy for Couples (EFT)
Psychoanalytic Fellowship – Chicago Center for Psychoanalysis
Self Psychology
Experience
Maria's clinical experience includes areas of hospital based inpatient psychiatric care, residential treatment, psycho-educational group work, as well as providing clinical supervision. She has worked with a diverse clientele and provided treatment to adults suffering from anxiety, depression, bipolar disorder, schizophrenia, grief, trauma, self-esteem issues, chronic illness, and familial/relational conflicts.
"I had the good experience of encountering Maria in December of 2014. Having passed much of my life in a similar role, I noted immediately her professional skills, topped by an empathy as previously witnessed in very few. To find another person with her professional credentials is not so difficult. They exist in the myriads. However, to find a woman with professional credentials and experience, plus cultivated loving-kindness and genuine empathy, is a challenge. I am going to risk stating, she is singular as a professional and person. As we recall in the old Coca-Cola (reframed) jingle: "She's the real thing!". In sum, please allow me to say that I would refer my friends, family, or others seeking empathetic helping to Maria. She is a gift to the profession."
-Thomas
Location
Colliance Wellness PLLC
55 E. Monroe St,
Suite 3800
Chicago, IL 60603